For Mothers Day I had asked for a new Inkle loom. As much as I love my tablet loom it isn't something I can do with kiddo. I get lost in the card turns, and it gets worse if I need to stop for any reason. Thus I figured if all I had to track was up down I stood a chance of weaving more then once a year.
After looking at a number of looms I decided to go with WindhavenFiberTools. They had made my first loom and I love the quality and the feel of the loom. I had wanted the larger but COVID had limited her stock so I decided The Minstrel Inkle Loom would be joining the family.
Unfortunately, calamity stuck, and about a day or so after I made my order Windhaven suffered a devastating flood. It wiped the shop space and put them behind on orders all ready suffering from COVID restrictions. They also were in the middle of lambing, and to top it off also lost internet.
Having faith they would pull thorough I decided to wait knowing they needed the orders. Did I also mention I REALLY love her looms?
So this past Saturday I was happy to come home to an unexpected box.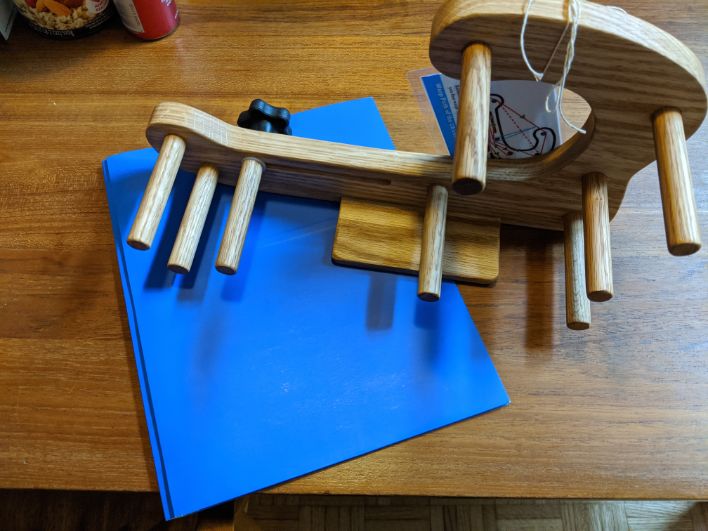 Honestly the photos don't do it justice. The red oak is so smooth and the wood butter they use feels amazing. It also had a intro to weaving folder filled with how to set up the loom and then some pattrens. The shuttle and quick warp card also came attached to the loom.
I held off warping it up till A&S this week as I have been finishing off a top secret project.
Well.
Warping a loom is something I need to work on. I only undid it twice and missed one floating wrap….
Not 100% sure if I should have added it in after warping up the loom but I did. I wasn't going to re do it for ONE pass.
I also learned I shouldn't talk and warp as I didn't read the part about don't warp OVER the heddle peg. I realized that as I was typing this up….oops.
Betting that will be an issue later, but for now, I have the start of a simple project on the loom and plan to finish it out. I also am using my tablet weaving shuttle as it had brown thread on it and I didn't want to open a new pack.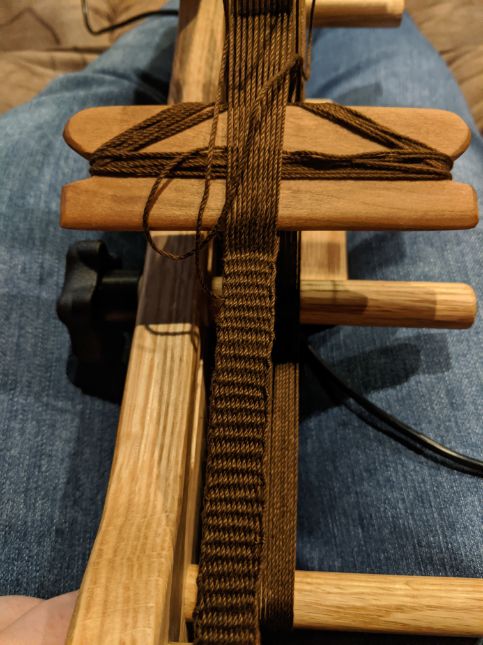 Hoping to add some more weaving tools, but for now, I just need to buy more thread to weave with. Or find the teal I seem to have misplaced.